Everyone Needs a Helping Hand Once in a While
Get the benefit of Marli's knowledge and expertise at a fraction of the cost of in-house training and consulting programs. Or even no cost at all.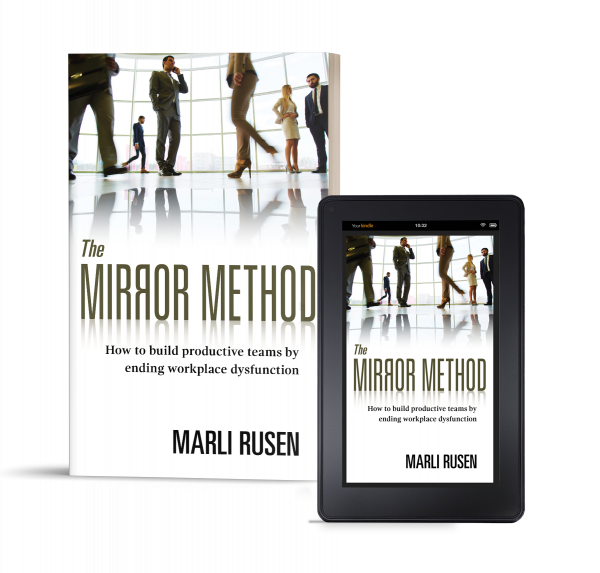 The MIRROR Method Book
The MIRROR Method provides leaders with a simple, six-step framework to accurately diagnose and remedy workplace dysfunction, restore trust and communication, and build powerfully dynamic teams.

Buy Now
The MIRROR Method Workbook
The MIRROR Method workbook offers workplace leaders many tips and tools on diagnosing and resolving workplace conflict and dysfunction including forms, checklists, and critical Q&As. Together, the book and accompanying workbook will help leaders address workplace dysfunction, make evidence-based, defensible decisions and build highly-effective teams rooted in mutual trust, respect and transparency.
Buy Now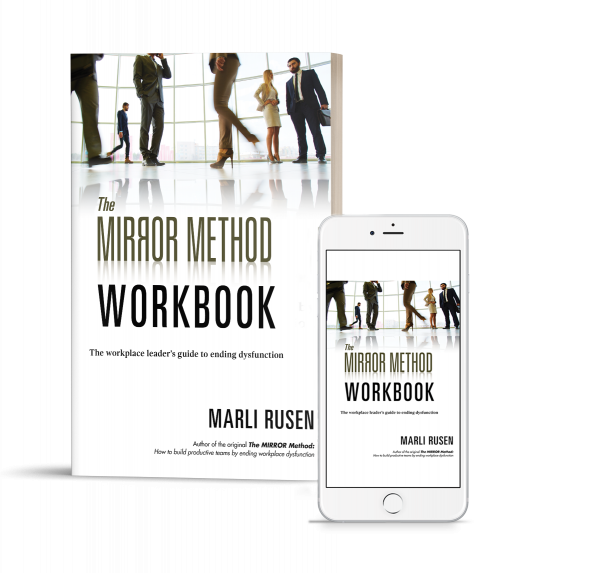 Pulled from the pages of the MIRROR Method workbook and book, we've assembled a few tips on how to better understand your organization's workplace dynamics, reduce conflict and improve communication.
Download My Free Tools Now
To help you better understand if your organization is experiencing workplace dysfunction and learn what you can do to improve your team's effectiveness, we'd like to offer a few self-help diagnostic tools and resources.
The MM Blog
Many of us spend a third of every weekday at work. We need workplaces that embrace inclusion, respect diversity, confront all forms of workplace dysfunction, and make the most of everyone's strengths and potential. The MM blog tackles topics related to workplace performance and offers concrete advice to help build enriching and engaging teams.