Respectful Workplace Training For A More Inclusive, Productive Organization
Respectful workplace training is the law. Marli has transformed her legal knowledge and understanding of workplace dynamics into an online training course that helps organizations address workplace bullying and harassment.
Online Training Course Features and Benefits
Engaging, Instructional Design
Nine, professionally developed videos deliver 45 minutes of engaging course material.
Intuitive Learning Management System
Easy to navigate platform that makes learning efficient and enjoyable.
CPHR Certified Courses for Leaders
All of Marli's leadership courses are certified by the Chartered Professionals in Human Resource.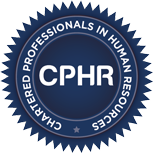 Desktop, Android and iOS Compatible
Readily accessible and optimized for any device connected to the internet.
Self Paced, Easy to Follow Curriculum
Participants learn at their own pace with course material and quizzes grouped into nine lessons.
Additional Support Material
Each participant will receive additional written resources and worksheets to help them implement the program's key concepts in their workplace.
Mandatory Testing
Each participant must achieve a score of 80% or better on each of the nine quizzes. Successful course participants receive a certificate of completion.
Inquire Now
Order Course
Access Course
Respectful Workplaces Are Built From the Ground, up
Respectful workplace training fosters individual well-being and engagement, which translates into organizational productivity and success. However, respectful workplaces do not magically happen. They require work and commitment from everyone. Each person has a legal and practical role to play.
The challenge is that workplaces are complex, dynamic environments. Everyone has their role and must work together to achieve a common goal. But we are unique in who we are, how we work, and what we value. Our attitudes and work practices are as diverse as our backgrounds.
When everyone interacts respectfully and harnesses this incredible diversity, a workplace is a progressive place of individual empowerment and organizational growth. However, without a foundation of respect, differences and diversity can be used against individuals. Intolerant and disrespectful behaviour can infect an entire organization.
The starting point for building a respectful workplace is meaningful and practical training for everyone. Top employers recognize this and take a proactive approach to build respectful, enriching and diverse workplaces.
The Damage and Risk Created by Workplace Conflict
Organizations that tolerate disrespect experience higher levels of turnover, conflict, and grievances, and lower levels of engagement, attendance and productivity. If left unchecked, bullying, abuse of power, harassment and discrimination can turn a healthy workplace into a toxic situation.
This is not merely unfortunate – it is unlawful. Human rights, employment and occupational health and safety laws in many jurisdictions, in North American and beyond, require employers to develop harassment policies and provide anti-harassment, bullying and discrimination training.
Each of us has the right to work in an environment that is respectful. We also have an equal responsibility to treat others respectfully. No exceptions. No excuses.
The Benefits of an Inclusive, Respectful Workplace
Respectful workplaces are more productive, rewarding, and enjoyable. They are environments where employees work well together and recognize the value of building upon each individual's strengths and abilities. Employees are happy, engaged and more collaborative and innovative.
The benefits of inclusive, respectful workplaces are extensive. Here are a few of the reasons to embrace diversity and inclusion training:
Stronger culture and improved corporate reputation
Increased productivity and profitability
Improved employee attraction and retention
Reduced illness and absenteeism
Improved team communication and morale
Take the Lead in Creating a Positive, Respectful Workplace
Building Respect and Resolving Conflict is a cost-effective, online training program. It educates teams on how to create a respectful workplace and prevent bullying, abuse, harassment and discrimination. It will set the standard for your organization and ensure that everyone is on the 'same page.'
Participants will learn how to communicate their boundaries and expectations to others, respectfully listen, and consider the concerns of others. They will learn how to engage in difficult conversations about workplace differences respectfully.
Completing this training provides participants with more than knowledge about respect; it will help them develop the practical skills and attitudes that are present in a respectful work environment.
Participants will learn:
The legal and practical reasons to be respectful
The difference between workplace dysfunction, conflict and harassment
How employees, supervisors and others must contribute to a respectful workplace
Two ways to be respectful, showing up to do the work expected of you and being a supportive team player
The roles and responsibilities of complainants, respondents, bystanders and workplace leaders in a workplace complaint
The spectrum of dysfunction, the difference between having a bad day and being a bully
The different perspectives of those involved in workplace conflict, respecting the competing experiences
How to respectfully and informally resolve disputes by having a 15-minute MIRROR conversation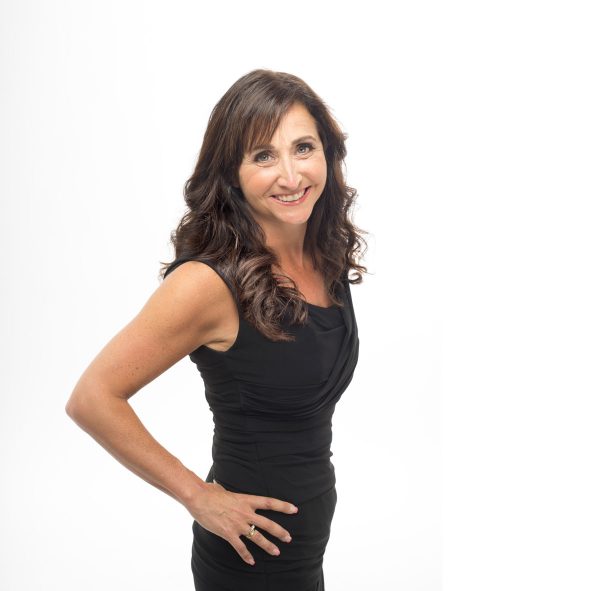 Marli Rusen, Course Creator and Developer of the Mirror Method
Labour, employment and human-rights lawyer, mediator, arbitrator, author, speaker and organizational consultant, Marli Rusen, will help your organization address workplace dysfunction and create high performing teams.
All Marli's services incorporate the MIRROR Method, a practical six-step framework she outlines in her book and workbook. The MIRROR Method is a practical, accessible resource that offers a road map for leaders and front-line employees toward building a respectful workplace.
If you have question's about Marli's online training, please see our list of frequently asked questions.
A few organizations that Marli is working with who are embracing the importance of respectful workplaces.